First Amazon Grocery Coming to Warner Center
Monday, November 11, 2019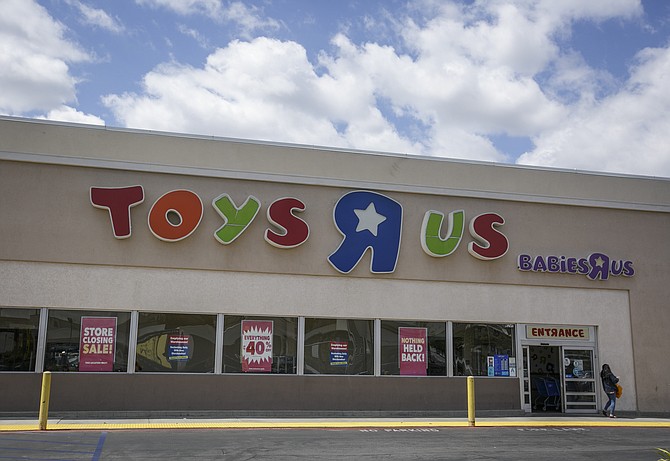 Amazon.com Inc. confirmed Monday it will put a company-branded grocery store in the former Toys-R-Us location at 6245 Topanga Canyon Blvd. in the Warner Center in Woodland Hills, a move that continues the e-commerce titan's efforts to grow its presence in the food sector.
This is the first official detail on what will become of the property since the L.A. city planning website changed the site's use from retail to supermarket months ago, though rumors of Amazon's involvement began circulating among Warner Center tenants in September. The 35,000-square-foot property has been vacant since Toys-R-Us shuttered in early 2018.
Amazon said the grocery store will be a new concept separate from Whole Foods, the health-focused grocery chain it acquired in 2017 for $13.7 billion, and Amazon Go, the company's series of cashier-less convenience stores that launched last year. It will open in 2020 featuring a conventional checkout format and likely lower pricing than Whole Foods, which it said will not compete with the new brand.
Amazon has already published four job postings for the Woodland Hills grocery, including for a store lead, grocery associate and food service associates. The postings refer to the location as "Amazon's first grocery store," suggesting the future expansion of the still-undisclosed brand to markets around the U.S.
It's no secret Amazon is vying for a larger slice of the grocery industry pie, valued at a whopping $800 billion. In March, the Wall Street Journal reported Amazon planned to "open dozens of grocery stores across the United States as it looks to expand in the food business."
In addition to Whole Foods, which has more than 500 stores across the U.S., and Amazon Go, which now has 18 operational stores and thousands more planned to open by 2021, Amazon also offers grocery delivery through an online service called Amazon Fresh.
Not everyone is excited about Amazon entering L.A.'s grocery market.
The United Food and Commercial Workers labor union has been a vocal critic of Amazon's worker treatment, and called Amazon's business model "predatory," adding that it will "needlessly destroy millions of jobs" in the grocery sector.
"Amazon isn't about providing better food or customer service, and it certainly is not about fair competition. Launching this grocery chain is an aggressive expansion of Amazon's market power as it seeks to fundamentally change our country's food retail and service economy while eliminating as many retail workers as possible," said UFCW President Marc Perrone in a statement.