LADOT Buys 130 Electric Buses From BYD
Thursday, November 14, 2019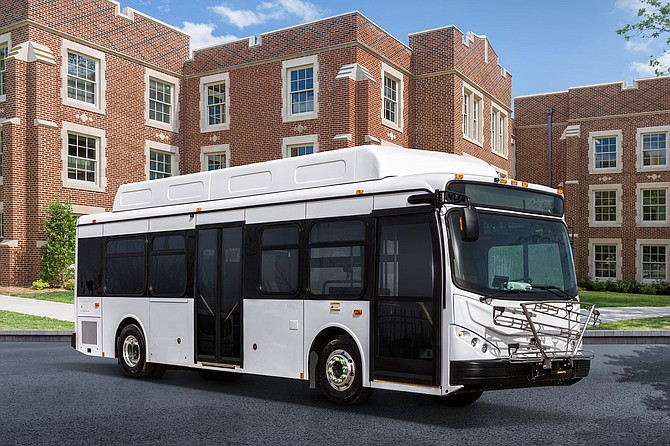 The Los Angeles Department of Transportation has ordered 130 electric buses from BYD Motors Ltd., the Chinese electric vehicle manufacturer.
The K7M buses will be made at the Lancaster plant of BYD Motors Inc., the U.S. subsidiary of BYD Motors Ltd. The 30-foot K7M has 22 seats, a range of up to 150 miles, and can be charged in 2.5 to 3 hours.
The order will help the city achieve a goal of converting the entire department of transportation fleet to zero-emission buses by 2030.
BYD North America President Stella Li said the company applauded the city and transportation department for its bold leadership, ambition and desire to improve the air quality.
It is estimated the 130 buses will reduce greenhouse gas emissions by 8,225 metric tons per year and by 98,700 metric tons over the buses' 12-year life.
"BYD buses will be an important component of the city's efforts to meet its sustainability goals," Li said in a statement. "We are proud to partner with an agency that shares our green dream."
The transportation department has been working with BYD since 2014, when it conducted a 90-day trial of a battery-electric bus. In January 2017, city officials introduced the first of four electric buses acquired by the transportation department with a California Energy Commission grant.