Easy Fire Forces Power Cuts, Threatens Reagan Library
Wednesday, October 30, 2019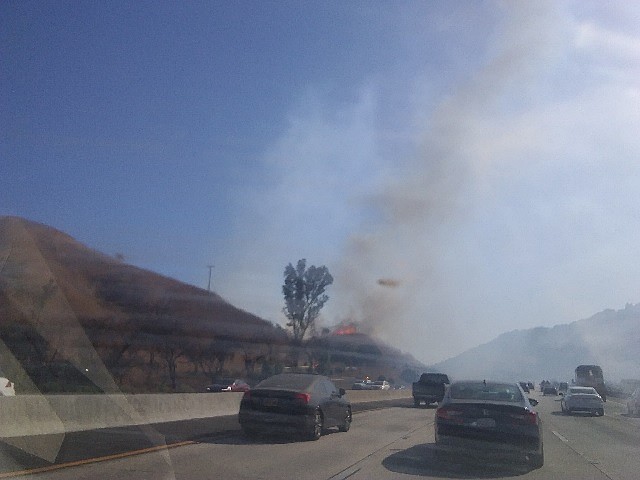 Southern California Edison cut electricity for nearly 23,000 customers in Ventura County Wednesday as a precautionary measure against the Easy Fire, which erupted in Simi Valley amid strong Santa Ana winds of 50 to 80 miles per hour.
What began as a large brush fire near Easy Street quickly spread east towards residential areas and west toward Highway 23. It has scorched more than 1,300 acres.
High-risk portions of Ventura County including Simi Valley, Moorpark and Thousand Oaks are under mandatory evacuation orders.
Also at risk from the Easy Fire is the Ronald Reagan Presidential Library, which sits on an elevated clearing surrounded by ridges of dense, dry brush. Soon after sparking, the Easy Fire jumped Tierra Rejada Road and began burning towards the library, which contains countless artifacts and records from the Reagan administration, including an Air Force One presidential aircraft. The flames eventually encircled the evacuated library. First responders on the ground and in the air are continuously fighting to protect the building and keep the fire at bay.
Smaller fires, driven by the dry wings, have sparked in the Valley region, including blazes in Calabasas and Glendale.
Authorities are investigating the cause of the Easy Fire.