VCH Operates Valley College Health Center
Friday, September 13, 2019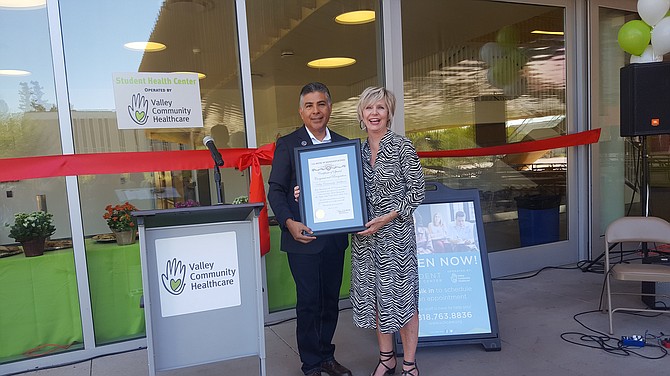 Valley Community Healthcare and Los Angeles Valley College on Friday celebrated the grand opening of the school's Student Health Center, located on campus near the student union and cafeteria.
The center is the result of a partnership between the organizations and is the fourth site to open under VCH. The others are in North Hollywood, North Hills and Granada Hills. It opened to 27,000 enrolled students at the beginning of fall semester Aug. 26.
Previously, the center was run by Valley Presbyterian Hospital.
Officials from both entities, as well as representatives from the offices of Assemblymember Adrin Nazarian and Sen. Bob Hertzberg were in attendance; Rep. Tony Cardenas was the event's keynote speaker.
VCH is a nonprofit that provides health services in the Valley particularly to the financially challenged. It will operate the facility under the partnership. The center offers students primary care, sick visits, immunizations, family planning, health education and behavioral health services.
The center will also offer eligibility screenings for insurance coverage under Med-Cal, Medicare, My Health LS Family Pact and other plans.
"Our vision for the services provided was to go beyond basic student health services and provide greater access to primary care, (health) screenings, and to offer on-site insurance screenings and robust health education and outreach," said Susan Dion, vice president of school and community services at VCH.
"In addition, we're providing a mental health service program through Workforce Development, where psychology interns are being supervised and trained right on the site."
Roughly 16 students have visited the center for primary care each day since opening; three to 12 students have sought behavioral health services. The cost of visits to the center are paid from students' health fee paid each semester.