Warner Center Multifamily Complex Fetches $79 Million
Tuesday, September 24, 2019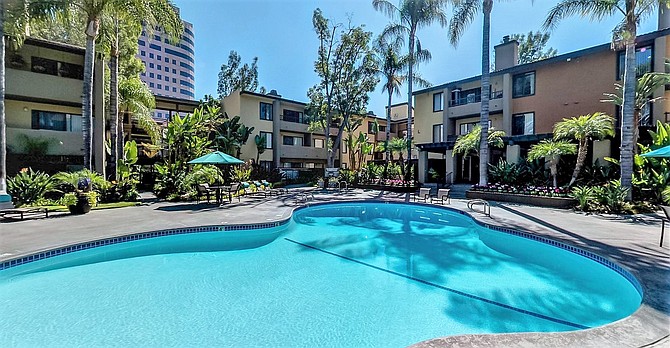 Decron Properties has made its first Los Angeles County investment since 2010 with the acquisition of Alura, a 250-unit multifamily property in Woodland Hills. The purchase price was $79 million.
Located in the heart of Warner Center on nearly 7 acres, the property puts residents within walking distance of just under 63,000 jobs as well as 3.4 million square feet of retail and entertainment outlets and 7 million square feet of class A office space, with another 14 million square feet of office expected in the next 15 years.
Alura, at 6333 Canoga Ave., features studio, one-, two- and three-bedroom homes plus has a strong value-add opportunity. Decron intends to modernize the property's units and common areas.
Gregory Harris, Kevin Green and Joseph Grabiec of Calabasas-based Marcus & Millichap Inc.'s IPA's South Bay office marketed the property on behalf of the sellers, which according to CoStar data are Cigna Realty Investors out of Montana and Pacific Urban Residential in Irvine. The joint venture bought the complex in 2012 for $46.2 million.
"Alura is a prime example of our investment strategy of acquiring and renovating value-add apartment communities in well-located, vibrant, suburban markets," said Decron Chief Executive David J. Nagel in a statement. "The Warner Center area is experiencing phenomenal growth. Our belief in that revitalization and the potential for future growth in office space and retail opportunities were key elements to our decision to pursue this acquisition."