Hospitals Create 'Grocery Stores' for Workers
Thursday, April 16, 2020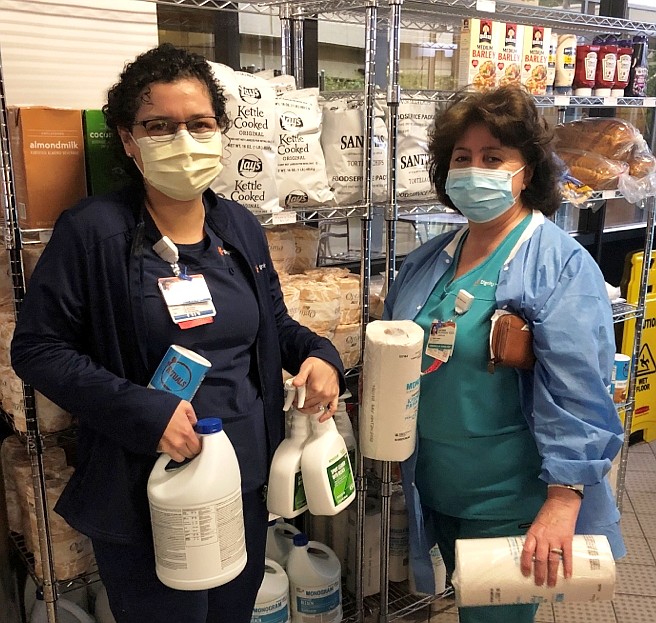 Dignity Health hospitals, including locations in Glendale and Northridge, have taken steps to make life a little easier for its health care workers by creating onsite grocery stores.
At Northridge Hospital Medical Center, a section of the hospital's coffee shop has been turned into a mini mart packed with essential products such as cleaning supplies and dried goods. It's open daily, according to a statement from Dignity.
Glendale Memorial Hospital and Health Center flipped a portion of its cafeteria into a grocery store. Hospital meals that go to patients have not been interrupted, a spokesperson for the health care system said.
Dignity has partnered with distributors such as U.S. Foods to purchase items and sell them to staff at cost.
"This program provides more time for our staff and physicians to spend at home with their families instead of venturing out to the store," Paul Watkins, Northridge hospital's president, said in a statement. "The community support has been overwhelming and if we can help one another, even with simple things like groceries."