Nine-Property Multifamily Portfolio Fetches $20 Million
Wednesday, April 29, 2020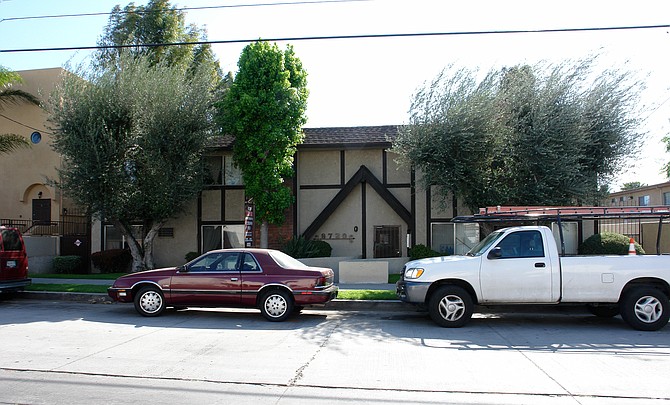 A multifamily portfolio consisting of nine complexes stretching throughout the San Fernando Valley has sold for $20.2 million.
The apartment complexes, which total 124 residential units, includes these properties: 7355 Woodley Ave. in Van Nuys (which has 15 units); 13441 Victory Blvd., Van Nuys (18 units); 16765 Sherman Way, Van Nuys (14 units); 7455 Hazeltine Ave., Van Nuys (16 units); 5341 Wilkinson Ave., Valley Village (5 units); 4547 Colbath Ave., Sherman Oaks (15 units); 8720 Burnet Ave., North Hills (22 units); 8350 Amigo Ave., Northridge (14 units); and the 5-unit 6134 Coldwater Canyon asset in North Hollywood.
Matthews Senior Vice President Daniel Withers and Multifamily Associate John Boyett, working out of the firm's Encino office, arranged the sale in an off-market deal.
The undisclosed buyer is a high-net worth private client with an existing expansive portfolio, according to the brokerage. The unnamed seller is a family trust with a sizeable spread of apartment buildings throughout Los Angeles County that has held these nine assets for more than 30 years.
The properties sold for an average of less than $163,000 a unit. Comparable complexes in the North Hills and Granada Hills submarkets saw sales in the first quarter ranging between $145,000 a unit and more than $200,000 a unit.
The large-scale deal began and ended during the current virus crisis.
"The COVID-19 pandemic has made this a more challenging time in many ways. Most buyers are asking for huge price reductions or backing out of deals all together," Withers said in a statement. "We are proud to have been able to maneuver through this unprecedented situation and keep the buyer engaged by looking at the investments as long-term."
Added Boyett: "Property rents were significantly below market and therefore required the buyer to take a longstanding approach to this purchase. In the end, we were able to get the buyer to see the long-term rent growth potential associated with the acquisition of the 9-building portfolio."
The large transaction closed only two weeks after Tarzana-based Motter Enterprises sold its trio of multifamily properties in Granada Hills to Universe Holdings for $25.5 million, or about $209,000 a unit. In that deal, Universe Holdings acquired Boardwalk & Park Place Apartments at 16860-16900 Chatsworth St. which has 56 units; Devonshire Apartments at 16700 Devonshire St., with 38 units; and the 28-unit Granada Pine Apartments at 16930 Blackhawk St.