Amgen to Join Dow Jones Industrial Index
Tuesday, August 25, 2020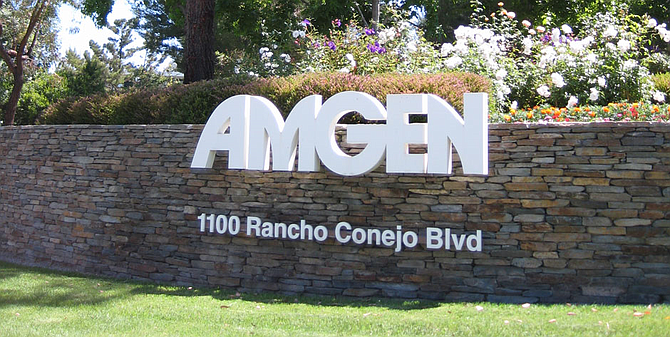 Amgen Inc. will join the Dow Jones Industrial Index on Aug. 31, according to S&P Dow Jones Indices.
The Thousand Oaks-based pharma company will replace Pfizer Inc. on the 30-stock index.
Index changes, which also include Salesforce.com replacing Exxon Mobil Corp. and Honeywell International Inc. bumping out Raytheon Technologies Corp., were prompted by Apple Inc.'s decision to split its stock 4:1.
Apple stock split weakened the index's weight in the Global Industry Classification Standard Information Technology sector, according to a statement from S&P Dow Jones Indices. It switched stocks to help offset this reduction.
"They also help diversify the index by removing overlap between companies of similar scope and adding new types of businesses that better reflect the American economy," S&P Dow Jones added in a statement, referring to the new additions to the index.
Shares of Amgen (AMGN) closed Tuesday up $12.65, or more than 5 percent, to $248.22 on the Nasdaq.