Simi Valley Firm Launches New Lines in Ulta Beauty Stores
Thursday, February 13, 2020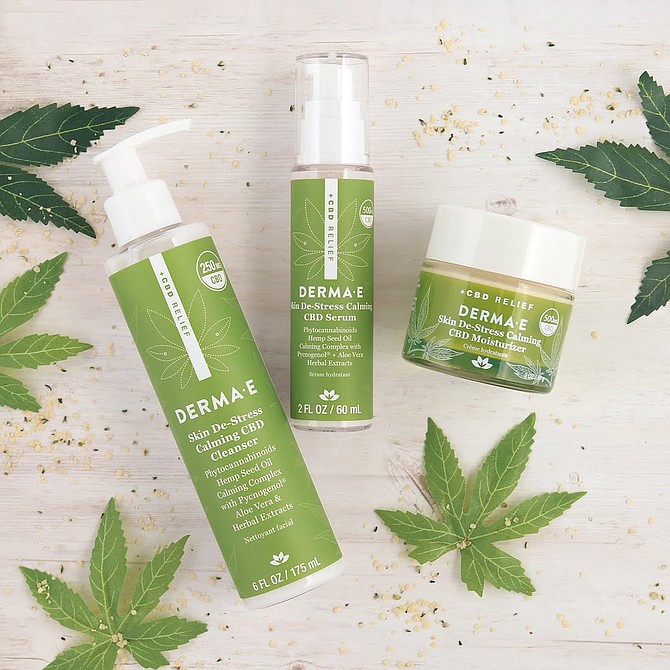 Simi Valley-based Derma E, a skincare brand focused on all-natural products, launched two product lines exclusively in Ulta Beauty Inc. stores on Thursday.
The lines include a collection of CBD products and hydrating mists made with essential oils, the company said.
The CBD line has three creams that ranges in price from $14.95 to $22.95. The essential oil product line, Mood Rituals, retails for $18.99 and has three mists designed to "calm, create or uplift."
"CBD products are uniquely formulated to help soothe dry, uncomfortable skin and help reduce the appearance of redness while Omega-6 and Omega-3 acids derived from hemp seed oil promote a healthy, hydrated skin barrier function, reducing susceptibility to irritants," the company said in a statement.
Ulta Beauty carries more than 25,000 products from about 500 manufacturers, according to the company website. It has 1,241 stores in the U.S.