Developer Plans Project at Fry's Electronics Site in Woodland Hills
Tuesday, February 25, 2020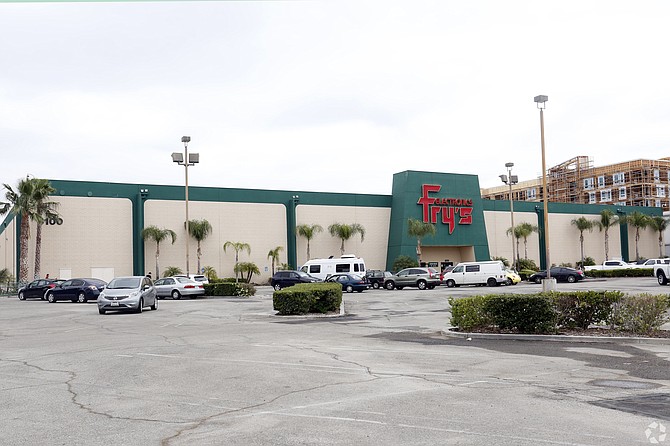 Warner Center has another mixed-use project coming soon on the site of the Fry's Electronics store at 6100 Canoga Ave.
Houston-based real estate firm Kaplan Cos. plans to redevelop the 8-acre site in Woodland Hills, which is occupied by a branch of the San Jose electronics chain.
Kaplan intends to create multifamily, commercial office and/or hospitality space on the site, adding to Woodland Hills' Warner Center 2035 Specific Plan to create a "downtown San Fernando Valley."
Kaplan will use a three-year floating rate development loan originated by Silverpoint Capital and secured by Senior Managing Director Cutt Ableson of Berkadia's Houston office.
"The Warner Center business district is one of the most active locations for development in the San Fernando Valley, with an advantageous location right on U.S. 101 and minutes from Interstate 405," Ableson said in a statement. "With the Warner Center 2035 Specific Plan in place by the City of Los Angeles, the area is expected to see about 28 million square feet of commercial and office space and bring 24,000 new residential units, offering development opportunity in only 1.5-square-miles within the Woodland Hills neighborhood."
With Fry's Electronics known for individual motifs at each retail store, the Woodland Hills Fry's has an "Alice in Wonderland" theme. The San Fernando Valley's other Fry's Electronics — located at 2311 N. Hollywood Way in Burbank — has a B-movie sci-fi theme.
Berkadia is a joint venture of Berkshire Hathaway and Jefferies Financial Group.