Developers Collaborate on Westlake Village Coworking Office
Friday, July 17, 2020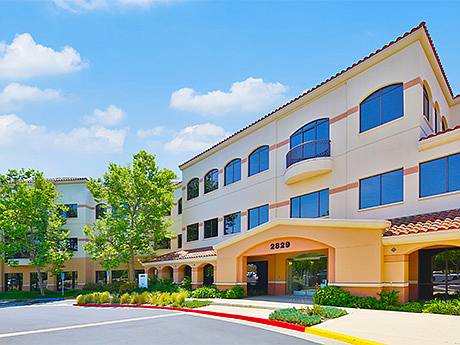 In a sign that developers still believe in the collaborative office workspace, Majestic Workspaces — in a joint venture with Premier Workspaces — has opened a coworking site in Westlake Village.
Described in a joint statement by the companies as "the first Majestic Workspaces powered by Premier Workspaces," the coworking suites, located at 2829 Townsgate Road in Westlake Village, offer 13,700 square feet of collaborative space that includes 65 private offices.
To address the coronavirus pandemic, the facility will include such conveniences as touchless appliances, non-porous surfaces and keyless entry.
Majestic Workspaces is a division of Agoura Hills-headquartered Majestic Asset Management while Irvine-based Premier has 90 sites nationwide.
According to Premier's Vice President, Director of Real Estate Michael Pollack, the joint venture has its origin in the wake of Majestic recently purchasing a Calabasas building at 26565 Agoura Road, where Premier had an existing site.
"Premier Workspaces has built an extraordinary business model," Majestic Chief Executive David Fradin said in the statement. "We are pleased to bring them on as an operating partner."