Virgin Galactic, NASA to Offer Private Trips to Space Station
Monday, June 22, 2020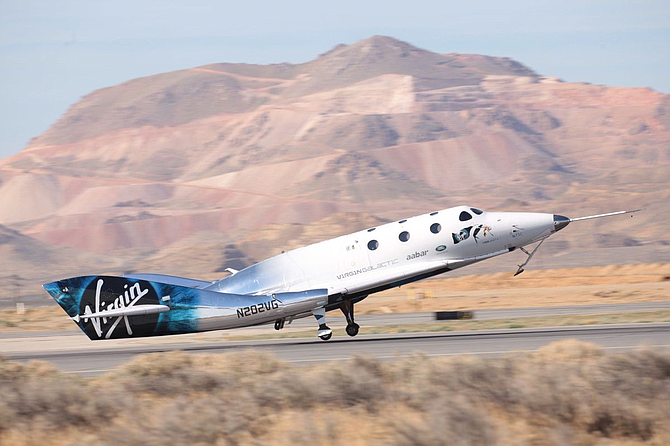 Virgin Galactic Holdings Inc. has signed an agreement with NASA to encourage commercial participation of human spaceflight to the International Space Station.
The Mojave aerospace company will develop a new private orbital astronaut readiness program to identify candidates interested in purchasing private astronaut missions to the space station, transportation to the ISS and on-orbit and ground services.
As part of the partnership, NASA will leverage Virgin Galactic's commercial expertise and industry knowledge.
Chief Executive George Whitesides said the private orbital spaceflight program will allow the company to not only use its spaceflight platform but also offer its training infrastructure to NASA and other agencies.
"Based on the unsurpassed levels of spaceflight customer commitments we have secured to date, we are proud to share that insight in helping to grow another market for the new space economy," Whitesides said in a statement. "We want to bring the planetary perspective to many thousands of people."
Virgin Galactic is developing the six-seat Unity spacecraft to take paying passengers for a sub-orbital flight that will include a period of weightlessness. The company will complete flight tests at the Spaceport America facility in New Mexico before commencing a full commercial service for passengers and research payloads.
Shares of Virgin Galactic (SPCE) closed up $2.39, or nearly 16 percent, to $17.39 on the New York Stock Exchange on day when the Dow closed up 0.6 percent and the Nasdaq closed up 1.1 percent.