Hilton Universal City Construction to Begin in 2023
Monday, October 5, 2020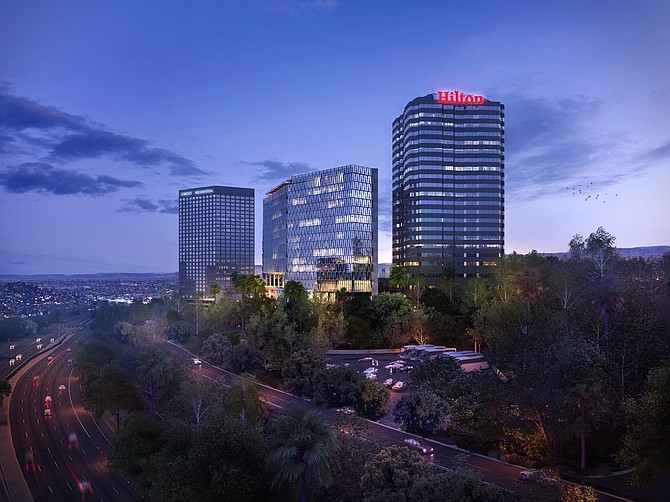 Expansion of the Hilton Universal City hotel now has a timeline.
An environmental study filed with the city of Los Angeles has shed some light on an adjusted construction schedule for the 17-story, 395-suite addition to the Hilton Universal City at 555 Universal Hollywood Drive in Universal City. Construction is expected to start in 2023 with a 2025 wrap-up.
"We are in full mode of CEQA Full EIR process. We anticipate both a delay in completion of EIR process as well as construction due to COVID impacts, but remain committed to move forward," Mark Davis, chief executive Sun Hill Properties Inc., which owns the hotel, told the Business Journal Monday.
...
Are you a subscriber? Sign In