SFV FINANCE
Recent and archived news stories on: Banks, Credit Unions, Mortgage Lending, SBA, Stocks/Bonds, Venture Capital, Wealth Management...
Ventura County Credit Union plans to merge with Pasadena-based L.A. Financial Credit Union, creating an institution with $1.3 billion in assets and serving 120,000 members.
The stock market had its worst day of the year on Wednesday after the bond market gave warning signs of a potential recession.
Entertainment Partners, a payroll and software company for the entertainment industry, plans to permanently lay off 82 employees by the end of September.
Investment firm Altamont Capital Partners has agreed to acquire Topa Insurance Group, a Calabasas-based subsidiary of Topa Equities in Los Angeles.
More flex offices to open in the Valley, despite talk of saturation.
Gaspar Insurance Services announced Thursday it has acquired Elden Insurance for an undisclosed amount.
NetSol Technologies Inc. has signed a contract valued at about $4 million with an independent used vehicle finance company in the United Kingdom to use its software.
Legal actions look to nonprofit's loans and grants.
Pacoima Development Federal Credit Union has announced it will merge with Gain Federal Credit Union, based in Burbank, effective July 29.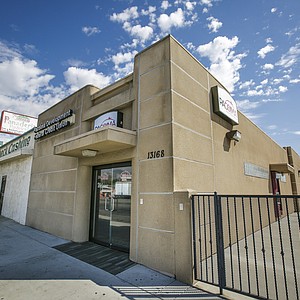 A bill signed into law July 12 by Gov. Gavin Newsom will require Southern California Edison customers to pay more than $3 billion toward a wildfire fund.
Burbank fintech firm ZestFinance has partnered with Via Varejo, a Brazilian consumer electronics retailer.
In a court hearing Wednesday, Central District of California Judge Deborah Saltzman approved several emergency "first day" motions that will keep the Valley Economic Development Center operating after its Chapter 11 bankruptcy filing last week.
Logix Federal Credit Union has opened a new full-service branch at 18700 Ventura Blvd. in Tarzana.
The Los Angeles County Federation of Labor on Monday endorsed a potential strike by supermarket workers, which could include picket lines and boycotts.
Prev Next