SFV FINANCE
Recent and archived news stories on: Banks, Credit Unions, Mortgage Lending, SBA, Stocks/Bonds, Venture Capital, Wealth Management...
Bank of America of the Greater Los Angeles Region plans to hire as many 300 bankers across all of its business lines over the next three years, according to the bank's top executive in the region.
The Ventura County Fire Department on Wednesday issued a report saying that arcing of wires owned and operated by Southern California Edison caused the massive 2017 Thomas Fire in Ventura and Santa Barbara Counties.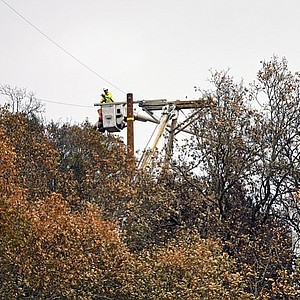 American Environmental Group, a consulting firm in Westlake Village, has been acquired by global insurance provider McLarens.
Valley-area woman-owned small businesses will get access to additional affordable loans after Bank of America announced Friday that it is doubling its capital investment in the Tory Burch Foundation to $100 million.
B. Riley Financial on Tuesday reported fourth quarter earnings lower than the previous year on account of the stock market's wild ride near the end of 2018.
BlackLine Inc. has promoted Patrick Villanova to chief accounting officer, the company announced Thursday.
Pepperdine University's Board of Regents has named James Gash, an associate dean at the university's law school, as its eighth president and chief executive, the Malibu university announced Friday.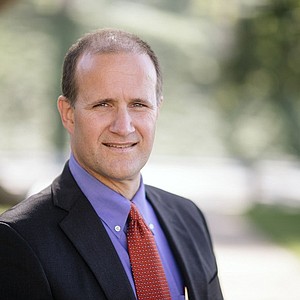 Bank of America is laying off more than 120 employees from its home loan department in Simi Valley effective later this year.
BlackLine Inc. beat Wall Street estimates on revenue and adjusted earnings in the fourth quarter.
ASGN gains, NetSol improves and Cinedigm meets Wall Street expectations.
LTC Properties Inc., a real estate investment trust specializing in senior housing and health care properties, has entered into a joint venture buy-leaseback relationship with English Meadows Senior Living Communities, based out of Virginia.
PennyMac Mortgage Investment Trust plans to raise capital by 7 million of its shares, the company announced Monday.
Rotary Club of Thousand Oaks and California Lutheran University presented the 2019 Economic Outlook Forecast Breakfast on Friday at Cal Lutheran's Sports Center in Thousand Oaks.
The economy may be showing signs of a slowdown, but the underlying fundamentals are strong. That was the takeaway from City National Bank's Economic & Investment Forum, held Thursday at Four Seasons Westlake Village.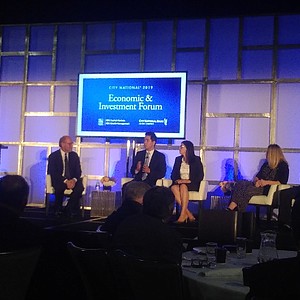 Hixme Insurance Solutions Inc., an Agoura Hills company specializing in health insurance software technology, has appointed Rodney Gibson as its new chief executive.
Prev Next