Credit card payment services provider iPayment Holdings Inc. will lay off 30 employees from its Westlake Village headquarters in September, according to the company and the state Employment Development Department.
Former Los Angeles Laker superstar Derek Fisher, Maria's Italian Kitchen founder Madelyn Alfano and the autism-animation nonprofit Exceptional Minds are among the honorees at the 21st annual 2018 Stars of the Valley Awards in September.
Mission Valley Bancorp announced earnings for the first half of 2018 of $2.17 million, a slight decrease from the $2.21 million posted last year.
L.A. County's unemployment rate edged up to 4.5 percent in June as more county residents were looking for work, according to state figures released Friday.
LTC Properties Inc. in Westlake Village has purchased two senior living communities in Texas in a $25.2 million sale-leaseback acquisition.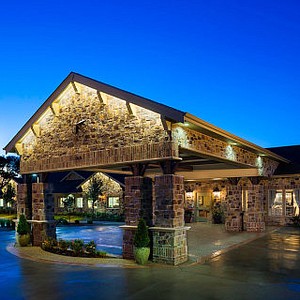 Three Chatsworth residents who owned or managed foreclosure rescue companies were sentenced Monday for their roles in a mortgage fraud, the Department of Justice announced.
The local inflation rate dipped to 4 percent year-over-year in June as gas and food prices slipped slightly in recent weeks, according to federal data released July 12.
B. Riley Financial Inc. has made new appointments to key executive positions including co-chief executive, the Woodland Hills financial services firm has announced.
NetSol Technologies Inc. signed an agreement to provide its software to a leading Asian auto captive finance company.
Business and civic leaders came together at the Universal Sheraton in Universal City on Thursday as the Valley Industrial & Commerce Association held its Hall of Fame Awards, where Woodland Hills-launched insurer Health Net, Kirsch Kohn & Bridge in Woodland Hills, Laurence School of Valley Glen, Encino's Tapia Bros. Fresh Producer and Traders Loan & Jewelry of Reseda were honored.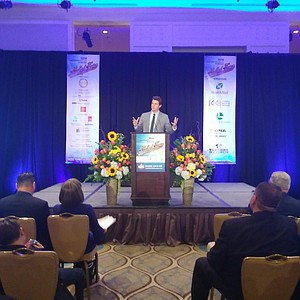 It's the midpoint of 2018, so the Business Journal decided to check in with California Economic Forecast Executive Director Mark Schniepp to see how 2018 is progressing.
B. Riley Financial Inc. announced Tuesday that its subsidiary, stock brokerage and investment advisory Wunderlich Securities Inc., will change its name to B. Riley Wealth Management Inc.
California Lutheran University Center of Economic Research Executive Director Matthew Fienup on Friday gave an overview of Ventura County's regional economy in "stark contrast" to the robust growth in neighboring San Fernando Valley.
By Michael Aushenker
June 22, 2018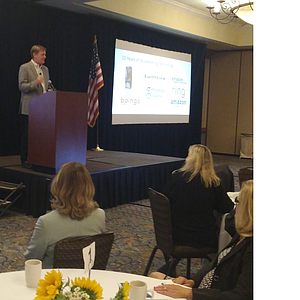 B. Riley Financial Inc. has partnered with Vintage Capital Management to acquire Rent-A-Center Inc, the Woodland Hills financial firm announced Monday.
Farmers Insurance has promoted Rob Howard to the position of chief claims officer, effective June 11.