SFV HEALTHCARE
Recent and archived news stories on: Biotechnology, Doctors, Drugs, Health Insurance, HMO's/PPO's, Hospitals, Medical Devices, Nursing...
Lief Raws, a division of Valencia-based dietary supplement manufacturer Lief Labs, has entered a licensing partnership that will enable it to be the distribution and sales arm for CellFlo6, a green tea extract.
Antelope Valley Hospital dedicated its mental health unit Tuesday in honor of Dr. John Beck, a longtime member of the hospital staff credited with starting the mental health unit in 1971.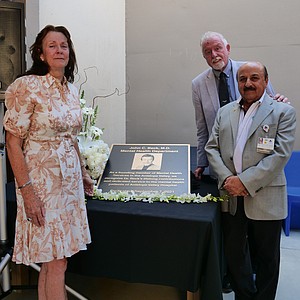 Keith Leonard Jr., the former chief executive of Kythera Biopharmaceuticals, has joined the board of Arcutis Biotherapeutics in Westlake Village.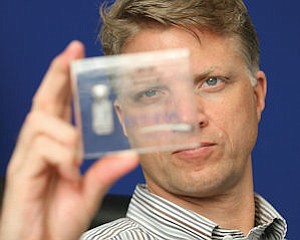 LTC Properties Inc. has entered into a settlement agreement with two bankrupt former operators, Senior Care Centers and Abri Health Services, after receiving approval from a U.S. Bankruptcy Court.
Biotech company Medolife Rx reported its second quarter financial and operational results.
Ventura County Public Health has issued a health order requiring individuals to wear face coverings while indoors in public settings, regardless of vaccination status.
Amgen Inc. will require that all employees be fully vaccinated against COVID-19 by Nov. 1, the Thousand Oaks company announced earlier this week.
PBS Biotech has raised $10 million in a private funding round with investment bank BroadOak Capital Partners.
Sylmar-based Second Sight Medical Products, an implantable visual prosthetics developer, announced Wednesday that it received a $155,964 grant supplement from the National Institutes of Health.
T-cell immunology company Atara Biotherapeutics Inc. reported its second-quarter 2021 financial results and the appointment of a cell therapy and oncology commercialization veteran to its board.
Westlake Village biopharmaceutical company MannKind Corp. has entered a partnership with NRx pharmaceuticals to evaluate the feasibility of formulating a dry powder version of vasoactive intestinal peptide.
Quanta Inc. subsidiary Medolife Rx announced it will showcase its pain relief and immunapen product lines at 'Tony Hawk's Vert Alert.'
Amgen Inc. beat expectations on revenue and earnings, but issued lower guidance for the rest of the year, sending shares lower.
Simulations Plus Inc. received an order from China's drug evaluation agency to license its GastroPlus product.
Amgen Inc. announced Thursday the appointment of S. Omar Ishrak, former chairman and chief executive of Medtronic, to its board effective immediately.
Prev Next