SFV HEALTHCARE
Recent and archived news stories on: Biotechnology, Doctors, Drugs, Health Insurance, HMO's/PPO's, Hospitals, Medical Devices, Nursing...
HemaCare Corp., a provider of human blood and immune cells for medical therapies and research based in Northridge, has expanded its product line to include special types of bone marrow.
Avita Medical has named David McIntyre as the company's new chief financial officer.
Los Angeles-based Herbalife Nutrition and Proactive Sports Performance in Thousand Oaks announced they will open a sports center in Westlake Village by the end of next year.
Amgen Inc. has made the decision to lay off a quarter of its workforce in Cambridge, Mass., in conjunction with its decision to end neuroscience research.
The National Union of Healthcare Workers has postponed a five-day strike at Kaiser Permanente locations in California set to begin Monday, following news of Kaiser Chief Executive Bernard Tyson's death on Sunday.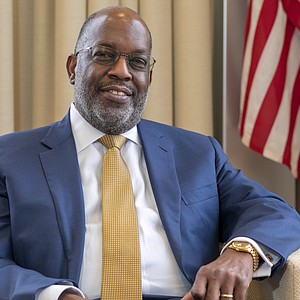 harma giant Amgen Inc. made two big investment offers in recent months – $13.4 billion for Celgene Corp.'s Otezla and $2.7 billion for a 20.5 percent stake in Chinese cancer biotech BeiGene.
A2 Biotherapeutics, a biotech company developing cell therapies for cancer patients in Agoura Hills, on Tuesday announced its official launch with $57 million in Series A funding.
Neuronoff Inc., a development-stage medical device company in Valencia, has been awarded a $2.2 million grant from the National Institutes of Health.
Endonovo Therapeutics, a Woodland Hills business that develops electro-therapeutic devices for pain management, on Thursday announced a proposed reverse stock split.
Amgen Inc. on Thursday announced it will buy a 20.5 percent stake in Beigene, a Chinese cancer biotech company, for $2.7 billion in cash.
Henry Mayo Newhall Hospital opened its six-story, 163,000-square-foot tower to patients last weekend and on the same day welcomed the first baby boy and girl to the Center for Women and Newborns.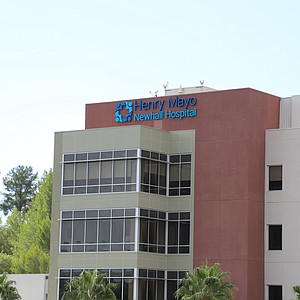 Amgen Inc. announced third quarter results that beat Wall Street expectations.
Mental health workers at Kaiser Permanente Behavioral Health in Simi Valley are participating in a strike Monday and Tuesday, ahead of a planned five-day statewide strike scheduled to begin Nov. 11.
Atara Biotherapeutics Inc. late Friday announced the departures of Dr. Christopher Haqq, chief scientific officer, and Mina Kim, general counsel and head of corporate strategy.
Tobinworld, an educational nonprofit for autistic and emotionally challenged children, plans to lay off more than 100 employees in December with the closing of several schools in Glendale.
Prev Next