Robert Myrtle, Ellen Riley and Beth Zachary have joined the board of directors at Valley Presbyterian Hospital in Van Nuys.
Sienna Biopharmaceuticals Inc.'s announcement that it will conduct a secondary stock offering this week to raise $20 million sent shares down 18 percent on Wednesday.
Podiatrist Schlomo Schmuel of Sherman Oaks surrendered to the California Insurance Department on two felony counts of fraud after allegedly inflating bills, according to an announcement from the insurance department.
Thousand Oaks-based Amgen Inc. will collaborate with Abilita Bio, a privately held biotech company in San Diego focused on discovery and development of drugs targeting membrane proteins, according to a press release Wednesday.
West Hills Hospital & Medical Center has welcomed Janeen Gallego as its new chief nursing officer in January, according to the facility.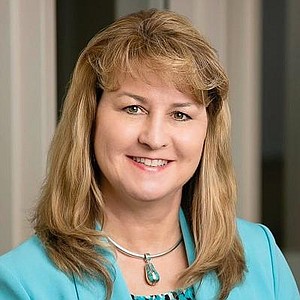 Sienna Biopharmaceuticals, a Westlake Village biotech company, announced positive results Friday for its topical pre-treatment to standard laser hair removal, referred to as SNA-001.
Casamba, a provider of electronic health record software in Agoura Hills, has partnered with MobileHelp Healthcare of Boca Raton, Fla., to offer home health agencies a platform for remote patient monitoring.
Exer More Than Urgent Care opened its new location in Canyon Country on Wednesday morning, with Santa Clarita Councilman Bob Keller, 21st Senate District representative Kris Hough and Exer ER doctors and medical staff in attendance.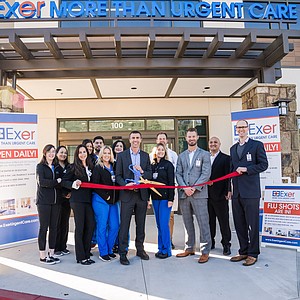 CVS Health Corp. has excluded Amgen Inc.'s drug Aimovig from its list of preferred treatments for migraine.
Murtaza Sanwari has been appointed senior vice president and area manager for Kaiser Permanente in Woodland Hills.
Amgen Inc. announced fourth quarter results that beat Wall Street expectations on Tuesday.
The European Commission has approved an expanded indication for Amgen Inc.'s Blincyto, a drug to treat acute lymphoblastic leukemia.
Former state treasurer John Chiang has joined the board of Apollo Medical Holdings, an integrated population health management company in Glendale.
Endonovo Therapeutics Inc. has signed an agreement with Azure Capital to sell up to $10 million of its common stock.
Thousand Oaks Biopharmaceuticals Inc. has closed a $45 million Series A financing round led by a Chinese investment group.