SFV MEDIA
Recent and archived news stories on: Entertainment, Internet, Marketing, Conventions, PR, Publishing, Radio, TV, Cable, Sports, Video...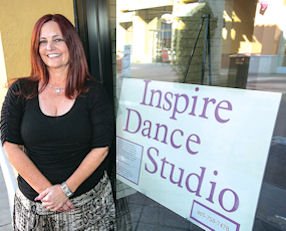 Flash-mob organizer opens Simi Valley dance studio in mall.
Fitness: Simi Valley entrepreneur moves from flash mobs to dance studio.
December 9, 2013 midnight $$
Share
Woodland Hills firm creates index that sizes up celebrity pull.
Media: InterMedia's DR Star Index ranks celebrities by endorsement value.

News and notes from around the greater San Fernando Valley
President Barack Obama visited the campus of DreamWorks Animation SKG Inc. in Glendale to get a look at how the studio makes its feature films.
December 9, 2013 midnight

Op-Eds: The pros and cons of the planned L.A. River restoration.
By David Bergman and Richard Fisk
December 9, 2013 midnight

The Millennial generation takes a lot of abuse.
By staff writers
November 25, 2013 midnight

Marketing: Co-op sells Valley office, hit with $1.6 million judgment.
Marketing: Citrus cooperative Sunkist sells its headquarters and is hit with a legal judgment.

Publishing: Founding editor Mark Lacter dies at age 59.
November 25, 2013 midnight

Camarillo firm creates buzz with campaign showing mixed couple.
Advertising: Camarillo company puts up another controversial billboard.

Automotive: Galpin Auto Sports' GTR1 supercar has style.

Ever wonder what is the secret sauce for success?
November 25, 2013 midnight

What makes your company unusual? Alan: Getting your iPhone or other personal electronic devices repaired is still a new concept.

Dimitry Slabyak wants to be in control of everything.

What makes you company unusual or unique? Jason Lau: We are still the only place to offer traditional martial arts and CrossFit under one roof in the San Fernando Valley and possibly Southern California.

If there's one business tactic that Kelly Kepner and Jordan Landes-Brenman have learned since starting Haute House PR & Marketing four years ago, it's that kindness will get you places – even in business.