Charles Crumpley
Publisher & Editor
Charles weighs in each week with his opinion - his "Comment" - about local business. While he pats the heads of those who make prescient or brave decisions, he's not afraid to kick the shins of businesses that make dunderheaded moves or governments that interfere with free markets. It can be newsy, it can be opinionated, or it can be funny, but the Comment column is always about business in Los Angeles County.
Charles Crumpley has been a reporter, writer or editor for 30 years, mostly with daily newspapers. He was born and raised in Kansas City, MO, and worked for years for the Kansas City Star, mainly as a senior financial writer. He was the editor of the business news section for two daily newspapers, including the New Orleans Times-Picayune. He has won four national journalism awards and studied Japanese banking and business practices in Tokyo as a senior Fulbright scholar. He has been editor of the Los Angeles Business Journal since January 2006.
He can be reached at (323) 549-5225, ext. 208, or by email: ccrumpley@labusinessjournal.com.
Recent Stories
Cheri Fleming, among the most accomplished business and civic leaders in the Valley area, died Monday evening after suffering a brain aneurism two weeks ago.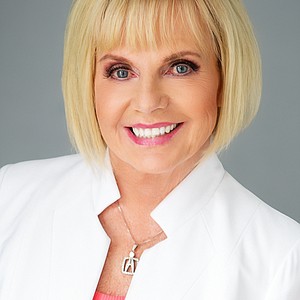 commentary
Shortly after the coronavirus pandemic hit nearly eight months ago, businesses started questioning whether they would need as much office space going forward.
'At some point, it would be uncomfortable for Disney execs to stand up at an annual meeting and try to convince shareholders that they're carrying out their fiduciary responsibility by staying in California.'
'Maybe the supporters (of Proposition 15) should hit up the profligate legislators instead of the overburdened taxpayers.'
It's outrageous that the average cost to build a city-subsidized apartment for the homeless has climbed to $559,000 with highest per-unit cost now at $746,000.
Los Angeles City Council member Bob Blumenfield successfully led an effort Tuesday to end one small but aggravating issue for local retailers during the pandemic: Fines for businesses that put up banners saying they were open.
'I feel like we are all captive actors in the absurdist play "Waiting for Godot." We are illogically sitting around, waiting for a vaccine to arrive. But a vaccine may be months away or even longer, and there is no assurance that it will be quickly deployable or even very effective.'
Because of the coronavirus pandemic, two well-known San Fernando Valley fall events – the Arabian and Fernando awards – will not be held in person this year. It is possible the Fernando Award will become a virtual ceremony.
'Suspend the gross receipts tax until the pandemic has ended.'