Joel Russell
Editor
Joel Russell is editor of the Business Journal and is responsible for the content of the publication.

Recent Stories
Drawbridge Realty, a real estate investment firm in San Francisco, has purchased an office campus in Westlake Village that is fully leased to Bank of America through 2031, the company announced Tuesday.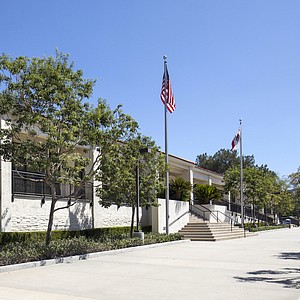 SHE's Going Public
Lupe Rose readies her SHE Beverage Co. to go public.
Blackrock Inc., a New York asset management firm, has contributed its 20 percent of outstanding stock in PennyMac Financial Services Inc. to two charities.
New PR Council Member
Musella Group president joins Forbes Agency Council.
PS Business Parks Inc. has purchased two business parks and sold one single-tenant office building.
Citrus company to promote entrepreneurship program.
Limoneira Co. has signed up as a promotional partner for Lemonade Day
Technology presents challenges and opportunities for professionals in the financial services sector.
Despite its buttoned-down image, the financial services industry has entered a period of turmoil caused by new technology, consumer expectations and consolidation in addition to regular capital market volatility.
Bryant Riley on Board
Bryant Riley, chairman of B. Riley Financial Inc. in Woodland Hills, has joined the board of Select Interior Concepts Inc.
A subsidiary of B. Riley Financial Inc. in Woodland Hills and Kayne Anderson Capital Advisors in Los Angeles will provide a $700 million credit facility to finance the buyout of a furniture store chain.
NBCUniversal Chief Executive Steve Burke will step down from his position in 2020 and NBCU executive Jeff Shell is expected to replace him.