Mark Madler
Staff Reporter (Technology, Entertainment)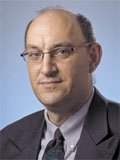 Mark R. Madler covers aviation & aerospace, manufacturing, technology, automotive & transportation, media & entertainment, banking & finance and the Antelope Valley. He joined the company in February 2006.
Madler previously worked as a reporter for the Burbank Leader. Before that, he was a reporter for the City News Bureau of Chicago and several daily newspapers in the suburban Chicago area.
He has a bachelor's of science degree in journalism from the University of Illinois, Urbana-Champaign.
He can be reached at (818) 316-3126, or by email: mmadler@sfvbj.com.

Recent Stories
Semtech Corp. has partnered with Swiss hearing aid manufacturer Sonova Holding AG on a new device that uses the company's long-range, low-power technology.
Walt Disney Co. on Wednesday closed on its $71.3 billion acquisition of the media assets of 21st Century Fox.
A former Amazon.com Inc. and Microsoft Corp. executive will join the board of BlackLine Inc.
Kevin Tsujihara is stepping down as chief executive of Warner Bros. Entertainment, according to media reports.
Special Report: Entertainment
Jeffrey Travis, of virtual reality hardware firm Positron.
CARRIER: Spirit Airlines will begin three-times-a-day flights starting June 20.
Spirit Airlines starts service from Hollywood Burbank Airport.
MEDIA: Market rebound raises distributor's share price and capitalization.
So far this month, Cinedigm Corp. has managed to regain compliance with two rules to keep its shares on the Nasdaq.
Special Report: Entertainment
Despite costly headsets and motion sickness, Valley companies involved in virtual reality see a market opportunity ahead for enhanced entertainment.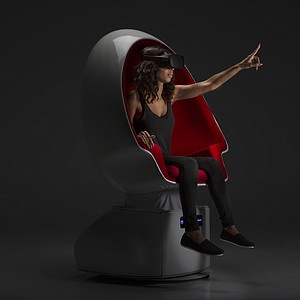 Cinedigm Corp. has added to its streaming footprint with the acquisition of a Northern California video-on-demand channel network.
InVia Robotics has sold its automated robot and management system to a warehouse of e-commerce fulfillment business in Reno, Nev.