Mark Madler
Staff Reporter (Technology, Entertainment)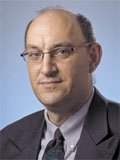 Mark R. Madler covers aviation & aerospace, manufacturing, technology, automotive & transportation, media & entertainment, banking & finance and the Antelope Valley. He joined the company in February 2006.
Madler previously worked as a reporter for the Burbank Leader. Before that, he was a reporter for the City News Bureau of Chicago and several daily newspapers in the suburban Chicago area.
He has a bachelor's of science degree in journalism from the University of Illinois, Urbana-Champaign.
He can be reached at (818) 316-3126, or by email: mmadler@sfvbj.com.

Recent Stories
Walt Disney Co. plans to lay off about 32,000 employees in the coming months – 4,000 more than previously announced – due to government ordered lockdowns, according to a filing late Wednesday with the Securities and Exchange Commission.
Saalex Solutions supported the first fully operational mission for Space X and its Crew Dragon spacecraft that docked this month at the International Space Station.
LAW: Valley business groups talk of rewrite, maybe repeal.
Will passage of ballot measure Prop 22 spell the demise for state law that says who is – and isn't – an employee?
REAL ESTATE: Big lease improves industrial REIT's third quarter.
PS Business Parks recruits a major tenant to improve third quarter earnings.
BIOTECH: Hanson Lab Solutions makes cabinetry and counters for life science research facilities.
A boom in life sciences means a lot of new work for Camarillo builder.
Camarillo firm to work on 'Shop. Click. Drive' platform.
Market Scan Information Systems Inc. announced this month it would integrate its software with General Motors Co.'s "Shop. Click. Drive" digital retailing platform.
Internet provider to scale up network geographically.
GeoLinks secured a minority investment from a group led by Rock Mountain Capital, a private equity firm in New York specializing in the consumer goods, leisure and entertainment, and technology, media and telecom companies.
AUTOMOTIVE: Keyes trades nine dealerships, sign of larger consolidation in the industry.
Keyes Motors in Van Nuys sells off nine dealerships to Oregon's Lithia Motors.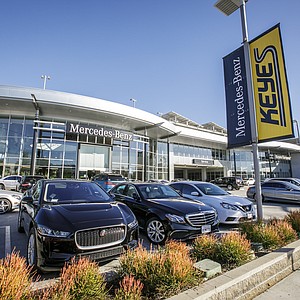 Keyes sells nine auto dealerships and its name.
LA North Studios has signed a five-year lease to take more than 113,000 square feet at The Center at Needham Ranch in Santa Clarita.