SEAL: CERTIFICATION BASED ON SUSTAINABILITY STANDARDS.
Green Business Program Gets Backing of City Council
Monday, December 21, 2009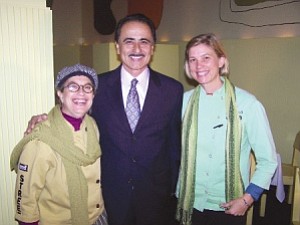 The Los Angeles City Council approved moving forward with the Los Angeles Certified Green Business program, granting a contract to the Los Angeles Community College District to administer the initiative, according to Councilmember Richard Alarcón.
"This gives us the opportunity to close the loop and show the profitability of being green," said Alarcón in a telephone interview...
Are you a subscriber? Sign In