WORK: KEEPING CLIENTS HAPPY.
Personal Meetings Still Valuable
Monday, November 9, 2009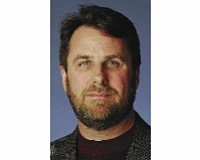 I've been writing a lot recently about social marketing – and for good reason. It is unnecessarily challenging to run a successful business without being plugged into social media and marketing. However, while necessary, social marketing can also become a trap and for many it becomes easy to think that Web sites, Facebook, Twitter and blogs are the only answer...
Are you a subscriber? Sign In