WESELY THOMAS ENTERPRISES SUPERVISES CONSTRUCTION PROJECTS IN THE HEALTH CARE, BIOTECH AND PHARMACEUTICAL INDUSTRIES.
Healthy Building
Monday, April 26, 2010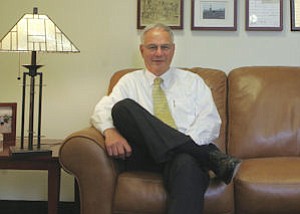 President and CEO Carl Wesely of contracting firm Wesely Thomas Enterprises started his business 23 years ago, but he says it took his company 10 years of trial and error to discover its strengths.
"You can't be everything to everybody and it took us a while to learn that," Wesely said...

Are you a subscriber? Sign In