ENTERTAINMENT: AS OPENING GETS CLOSER, SPONSORSHIP PERKS, EVENT SPACE TOUTED.
Valley Performing Arts Center Seeking Corporate Interest
Monday, August 30, 2010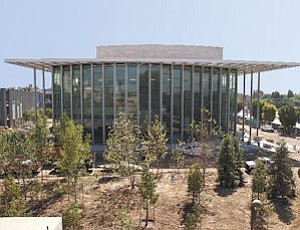 California State University, Northridge officials are gearing up for the opening of the school's $125-million Valley Performing Arts Center and are hoping sponsorship perks and event space will entice corporate donors.
Construction for the 1,700-seat center is about 85-percent complete and the center is just five months away from its grand opening gala on Jan...
Are you a subscriber? Sign In