HEALTH CARE: THOUSAND OAKS FACILITY PLANS TO COMPLETE NEW WING BEFORE 2013 DEADLINE.
Los Robles Hospital Chooses Alternative to Retrofitting
Monday, July 5, 2010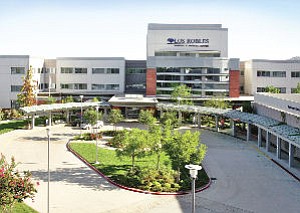 The state of California has given hospitals with the highest risk of having their buildings collapse during a major earthquake until 2013 to seismically retrofit their buildings.
But hospitals like Los Robles Hospital & Medical Center in Thousand Oaks have taken a less expensive route by starting construction from scratch rather than forking out millions of dollars to invest in an old building...
Are you a subscriber? Sign In