PROGRESS: GROUP STARTED SMALL, NOW INTEGRAL PART OF CORPORATE CULTURE.
A Model of Sustainability
Monday, June 7, 2010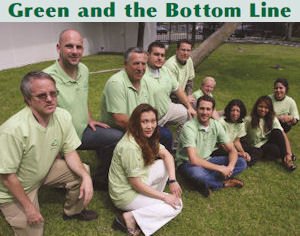 In 2007, Chris Stetson asked his employer, Precision Dynamics Corp., about what the company was doing to be environmentally sustainable. The term generally refers to reducing one's impact on the environment through recycling, waste reduction, energy efficiency, and more...
Are you a subscriber? Sign In