LISTING: INVESTOR INTEREST BUILDS AROUND TWO LOCAL SHOPPING CENTERS FOR SALE.
Retail Market Shows Promise As Buyer Interest Grows
Monday, September 13, 2010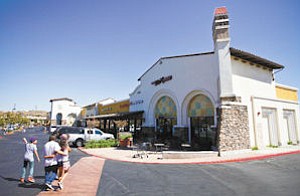 Two neighborhood shopping centers for sale in Moorpark and Valencia show promise from potential buyers as investor activity strengthens in the retail market.
Moorpark Marketplace, a 336,055-square-foot center, is being marketed for $43 million, while Tesoro Village, a 74,415-square-foot Valencia center, is being marketed for $31...
Are you a subscriber? Sign In