AT ARXIS TECHNOLOGY, DAVID CIESLAK BLENDS ACCOUNTING WITH AN INTEREST IN TECHNOLOGY TO HELP CLIENTS OPERATE WITH SOUND BUSINESS PRACTICES AND BE MORE PRODUCTIVE.
Soft Touch
Monday, September 27, 2010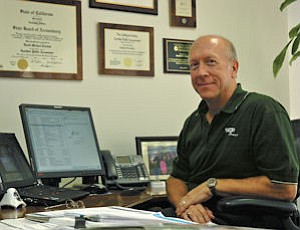 David Cieslak is not your typical CPA.
Through a career that merged accounting with a deep passion for technology, Cieslak found his role in helping businesses leverage computer applications to improve and streamline operations...

Are you a subscriber? Sign In