HEALTH: IPAD2, IPOD TOUCH WILL CONNECT DOCTORS WITH SKILLED NURSING CENTER RESIDENTS.
Vons Funds Medical Program Using Apple Devices
Monday, April 11, 2011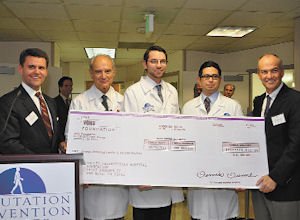 This is a regular feature on philanthropic activities by Valley-area businesspeople and companies.
A $20,000 donation from the Vons Foundation to Valley Presbyterian Hospital's Amputation Prevention Center will help develop the center's community pilot telemedicine program...
Are you a subscriber? Sign In