CONSTRUCTION: COST SAVINGS EXPECTED AT $180 MILLION FACILITY TO OPEN IN MAY.
New Holy Cross Facility First Silver LEED Certified Hospital
Monday, April 25, 2011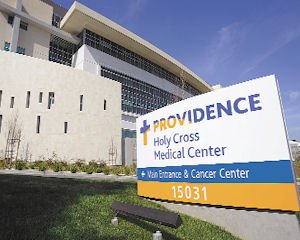 Providence Holy Cross Medical Center expects to save energy, water and money with the opening of its new south wing, which officials hope will become Southern California's first silver LEED certified hospital building.
The $180-million new wing is expected to open in May once all the hospital's inspections and licensing are completed...
Are you a subscriber? Sign In