PROGRAMMING: SERIES PROMOTES APPRECIATION OF THE ARTS AMONG VERY YOUNG CHILDREN.
PR Executive's Other Reality Will Come to Public TV
Monday, April 25, 2011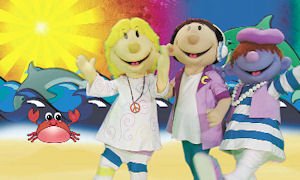 To build up the exposure of his musical dream world of the Shushies, Steve Syatt is taking the characters and songs to public television starting in May.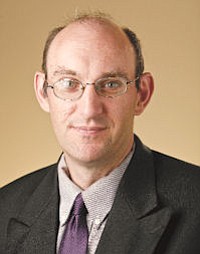 Local independent channel KCET will begin airing "The Dreamsters" series on Mother's Day with a prime-time hour-long special. Subsequent episodes will be 30 minutes and the entire series will be picked up by other public television stations beginning in the fall.
For Syatt, who started Shushybye in 2005 and writes all the songs and scripts, the program is not just an outlet for his creative side but a way to promote imagination and appreciation of the arts in children.
That is all the more important to do as public schools cut back on arts programs.
"If our show can have an impact in filling that void then I will feel I left a legacy behind," said Syatt, whose day job is running a public relations firm in Encino.
Starting a children's program from scratch has not been easy yet Syatt has gotten the Shushybye brand out in books, dolls, a radio show, DVDs, CDs, and live performances.
Backing Syatt up is an investor who also co-owns a Hollywood post-production firm and the entertainment industry expertise and connections of producer Mike Medavoy and his business partner Arnold Messer. Medavoy gives business development advice and encouraged Syatt to get "The Dreamsters" on public television first before approaching the studios and networks that develop children's programming.
The "Shushybye Baby" series for infants through age 2 years old has been broadcast on BabyFirstTV available on DirectTV and Dish networks. "The Dreamsters" is made for a 2 year old through 6 year old audience. The commonality between the shows is they are set in a land where dreams are made.
The strategy employed by Syatt is to create outstanding programming that matters to children and that they will want to experience in person at the live shows. To promote the KCET series, Syatt and the Shushybye band will perform at the House of Blues on April 30.
Juggling the responsibilities of running a public relations business with those of writing new songs and scripts for Shushybye may seem like a disadvantage but Syatt finds it is just the opposite.
By treating his dream creating characters as a client, he has become a better public relations professional and into offices he might not have otherwise entered.
"It has attracted business and current clients appreciate everything that I have learned from it," Syatt said.
FilmL.A. Campaign
The campaign from FilmL.A. on the importance of television and feature film production on the economy is beginning to gain more traction.
The campaign started off with billboards around the region, and now includes signs at bus stops and pole banners in areas with high volumes of traffic. The signs and banners feature the yellow-and-black FilmWorks logo.
"The campaign is making a visual splash and gaining momentum," said Todd Lindgren, of FilmL.A., the not for profit that coordinates on-location filming in the city and other areas throughout Los Angeles County.
At the end of April the FilmWorks campaign hits movie screens in a short film to be shown at the Mann Theatres chain.
The short was filmed in Studio City, on the street of co-director Mike Kehoe. The camera follows as actress Tia Carrere emerges from a trailer and walks through the set that shows the variety types of jobs a production supports.
The message of the film is simple: when that film, TV or commercial comes to your neighborhood, think about the big picture and the jobs and livelihoods that production creates.
With production companies always looking to go where it is cheapest to film; they do not need an excuse to leave town, said Ed Gutentag, the co-director.
"They are not an inconvenience," Gutentag said. "People need to think differently (about local filming)."
Last year Gutentag started a website, Shoot Movies in California, to promote filming in the state. He and Kehoe made two versions of the public service announcement, one for distribution by FilmL.A. to theater chains and the other for the We Shoot Movies in California website.
The crew of 100 was all volunteers, and Kehoe's street in Studio City was picked as the location because it was easily controlled with a dead end. Carrere got involved with the film because she is a neighbor of Gutentag's.
"What we have been able to do successfully without a lot of money is create conversation among people, whether good, bad or indifferent," Gutentag said. "They are talking about what is going on and we are using our skill sets to help this problem."
Years in the Making
Hollywood is filled with stories of films that have taken years to complete but few can match the gestation period for "Discipline" from director Martin Mayo.
Principal photography of the film, then called "Screamplay," was completed in 1991 but an investor balked at putting any more money to complete the editing and post-production.
Over the next 10 years, as Mayo was a crew member on other film projects, he put together the money needed to buy back the negative and the audio to the film. Through other business partnerships, re-shoots were done to replace footage that had been lost and for new scenes with lead actor Courtney Gains.
As some locations used in the filming were no longer available, Mayo re-wrote the script to match up new scenes. As the negative had been kept in a closet, the print needed to be touched up.
"It became a restoration project and not just about finishing the film," Mayo said.
The finished film has been screened at a festival in Pasadena, at the home of a friend for 200 guests, and most recently on April 13 at the Laemmle theaters on Sunset Boulevard in West Hollywood.
Most filmmakers, Mayo said, would have given up on a project lacking stable funding but as he considers himself a man of his word he felt obligated to finish "Discipline" because of the work the cast and crew had put into it.
The suspense thriller has Gains playing Jack, a college student who becomes obsessed with creating a new type of music featuring human screams. Jack comes under the influence of a professor who introduces the younger man into the bondage subculture.
The next step for Mayo is to get "Discipline" into the hands of a buyer or distributor so that wider audiences can see it.
Staff Reporter Mark Madler can be reached at (818) 316-3126 or by e-mail at mmadler@sfvbj.com