BRAND: NEW CAMPAIGN BY EQUIPMENT MAKER STRESSES THE INNOVATION IN BATS, HELMETS.
Easton Sports is Black and Yellow and Played All Over
Monday, December 5, 2011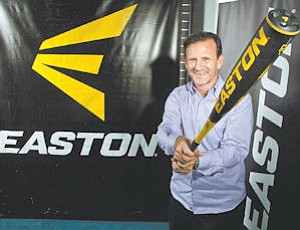 Easton Sports wanted its brand and image to match up with the team sports it serves.
So the Van Nuys-based sporting equipment manufacturer recently changed up a few things, made some adjustments, improved its form...
Are you a subscriber? Sign In