MEDIA: GROUP PUSHING FOR BETTER BENEFITS, WORK CONDITIONS.
Visual Effects Society Drafts Bill of Rights for its Workers
Monday, October 10, 2011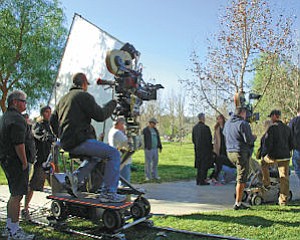 The Visual Effects Society took another step in its campaign to improve working conditions of its membership while assuring profitability for visual effects facilities and the Hollywood studios.
The Encino-based group recently released an industry Bill of Rights as a starting point to discussions between the artists, facilities and studios to strengthen the visual effects industry...
Are you a subscriber? Sign In