TEMPORARY SITE SERVICES FIRM PASSES FROM FATHER TO SON TO DAUGHTER.
The Gump Generation
Monday, September 26, 2011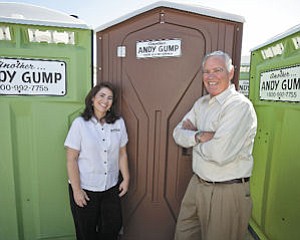 For 65 years, the Gump family's business has been in the toilet: portable toilets, that is.
Barry Gump and daughter Nancy Gump-Melancon are the duo behind one of the most recognized family-owned businesses in the Valley, Andy Gump Inc...

Are you a subscriber? Sign In