NORTH HILLS FORD DEALERSHIP SELLS 6,600 NEW CARS IN 2011; MAZDA AND LINCOLN ARE TOP SELLERS IN CALIFORNIA.
For 22nd Year, Top Selling Title Goes to Galpin
Monday, January 23, 2012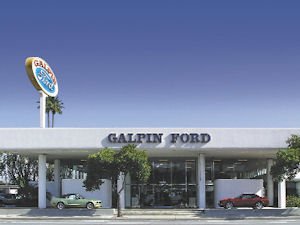 Galpin Ford in North Hills retained its title as the largest Ford dealership in the world by volume for a 22nd consecutive year.
The family-owned dealer sold 6,630 new vehicles in 2011, a 32 percent increase over the 5,010 vehicles it sold in 2010...
Are you a subscriber? Sign In