EDUCATION: ACADEMY SETS ITSELF APART WITH SMALL CLASS SIZES AND LESS COST THAN OTHER SCHOOLS.
New Film School Bringing International Flair to Burbank
Monday, June 11, 2012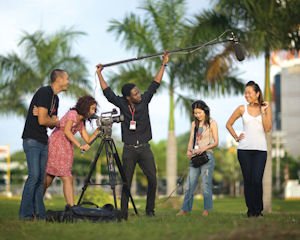 The International Academy of Film and Television has come to the film capital of the world with plans to begin summer programs for film students.
The academy opened its Burbank campus at the beginning of May with an initial offering of acting classes...
Are you a subscriber? Sign In