PROJECTS: ANTELOPE VALLEY PREPS FOR FUTURE.
Health Care's Hot Spot
Monday, March 19, 2012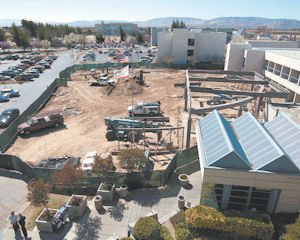 Growth in the Antelope Valley may have come to a crashing halt with the collapse of the mortgage market, but you would not know that from the plans that many health care organizations are making to build, expand and bring new services to the region.
From Antelope Valley Hospital's new comprehensive cancer center to Kaiser Permanente's 100,000-square-foot specialty medical complex to a new $142 million county ambulatory care facility, construction crews will be busy for years to come...
Are you a subscriber? Sign In