SUPPORT: MYSTUFFBAGS FOUNDATION AND TOY INDUSTRY ASSOCIATION ASSEMBLE GIFTS.
Westlake Village Nonprofit Stuffs Bags for Foster Kids
Monday, May 28, 2012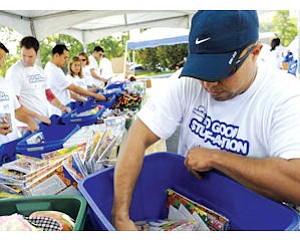 This is a regular feature on philanthropic activities by Valley-area business people and companies.
In honor of National Foster Care Month, Westlake Village-based nonprofit MyStuffBags Foundation partnered with the Toy Industry Foundation (TIF) for its Fourth Annual Do Good Stuff-a-thon...
Are you a subscriber? Sign In