GIVING: CALIFORNIA UNITED HOSTS ANNUAL EVENT TO RAISE FUNDS FOR NONPROFITS.
Bank Charity Scores Birdy with Local Tournament
Monday, October 29, 2012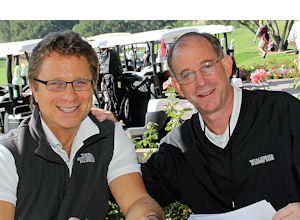 California United Bank hosted its sixth-annual golf tournament in Thousand Oaks to raise money for three Southern California charities.
The Boys & Girls Club of the West Valley; Casa Pacifica, a residential charity for abused and neglected children; and Easter Seals Disability Services of Southern California will all benefit from the popular event...
Are you a subscriber? Sign In