VALLEY HOSPITALS ARE MERGING AND FORMING ALLIANCES AS THEY PREPARE FOR GAME-CHANGING FEDERAL HEALTH CARE REFORM.
Doctor's Orders
Monday, December 9, 2013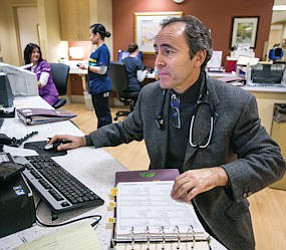 or hospitals, bigger has not equaled better in the past, but a new round of consolidation may prove different for the major industry players in the Valley region.
During the last round of acquisitions and mergers in the 1990s, hospital groups formed primarily to better access capital in the debt markets, but it didn't much affect the running of individual hospitals...
Are you a current Member? Sign In