CHAMBERS: ORGANIZATIONS LOWER FEES, ADD PROGRAMS FOLLOWING DOWNTURN.
Membership Rolls Rebounding from Recession
Monday, February 18, 2013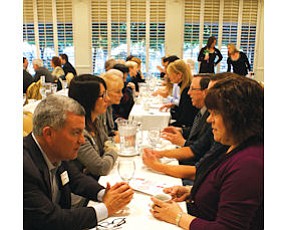 After several years of reduced budgets and waning membership for many local chambers of commerce, area executives say things are finally looking up.
When the recession hit several years ago, the organizations diversified their membership options and launched new programs to keep companies involved...
Are you a current Member? Sign In