LEGAL: LOCAL INDUSTRY BUCKS NATIONAL DOWNTURN IN JOB TRENDS.
Valley Law Firms Hire Don't Fire
Monday, July 22, 2013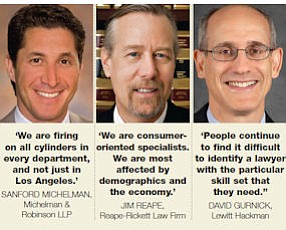 By some measures, the law industry is a shrinking career trap. You just wouldn't know it from the employment figures of the largest firms in the greater San Fernando Valley. ...
Are you a current Member? Sign In