KARENJO GOODWIN AND MICHAEL CRUMP ARE A COUPLE WHO SEPARATELY RUN TWO FAST- GROWING COMPANIES. SO HOW DOES THAT WORK?
Office Romance
Monday, November 11, 2013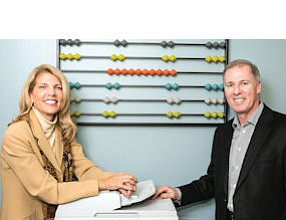 In the lives of married couples workplace discussions are a commonplace topic in the breakfast nook or dinner table. But make both partners owners of their own respective businesses and the dynamics can change to where it may seem they can never get away from office talk. That's just the situation for Calabasas residents Michael Crump and Karenjo Goodwin...

Are you a subscriber? Sign In