ENTERTAINMENT: ACADEMY OF COUNTRY MUSIC KEEPING VALLEY HEADQUARTERS.
That Country Twang in the Land of Glitz, Glamour
Monday, April 7, 2014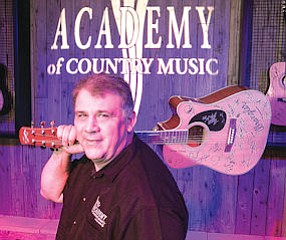 In the week leading up to its annual awards show, the staff of the Academy of Country Music decamps for Las Vegas where it coordinates the three-hour awards presentation, a two-day fundraiser and a second show featuring country stars.
But instead of heading west from Nashville – the mother ship for country music – the 23 Academy employees head east from ...
Are you a current Member? Sign In