REAL ESTATE: ANIMATION STUDIO TO BUILD LARGE OFFICE BUILDING IN BURBANK.
Nickelodeon Drawing Up Consolidation Plans?
Monday, April 7, 2014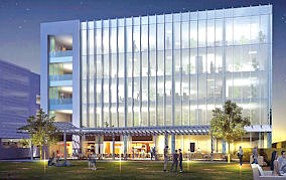 Could Nickelodeon Animation Studios be consolidating its Santa Monica operations in Burbank?
That certainly seems likely after the planning board approved a large expansion of the children's network studios in the Media City, where it occupies buildings at Olive Avenue and Victory Boulevard housing more than 300 workers.
The expansion would involve the construction of a 113,760-square-foot building at 203 W...
Are you a current Member? Sign In