'INSIDE JOB' SCORES NEW EMPLOYEE FOR ABBYSON LIVING.
Show Casts Light on Couch Maker
Monday, April 7, 2014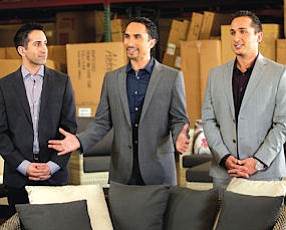 Furniture retailing is not the hippest businesses around, but don't tell that to the three brothers who run Abbyson Living.
The Calabasas company sells exclusively online and is well-known for celebrity endorsers such as Howie Mandel, Jenny McCarthy and Melissa Joan Hart who tweet and talk up the company's products to their fans...
Are you a current Member? Sign In