OP-ED: THE FIELD LABORATORY WAS SHUT DOWN TOO RAPIDLY WITHOUT DUE CONSIDERATION OF BENEFICIAL USES.
What Could Have Been at Santa Susana
Monday, April 7, 2014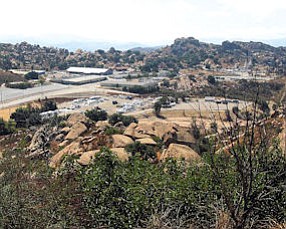 In mid-February, headlines around the globe trumpeted an amazing breakthrough: Scientists at the Santa Susana Field Laboratory in the hills separating the Simi and San Fernando valleys had created a fusion energy reaction, clearing a key hurdle for the future creation of clean, limitless energy.
A year earlier, the lab had made headlines with reports that scientists had developed an ultra-thin solar cell with a record-breaking 31 percent conversion efficiency...
Are you a current Member? Sign In