ELECTRONICS: NEW SUITE OF SERVICES INTRODUCED AT LAS VEGAS TRADE SHOW.
Credit Card Processor Pushes Limits With Product
Monday, April 21, 2014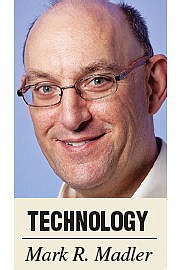 Total Merchant Services is branching out.
The Woodland Hills company that started with credit card processing for small- and medium-sized businesses is moving into providing point-of-sale, marketing and data analysis services to retailers...
Are you a current Member? Sign In