ARTISAN SHOPS OPENING AROUND THE VALLEY IN LATEST GOURMET TREND.
A New Brand Of Cheese Whizzes
Monday, April 21, 2014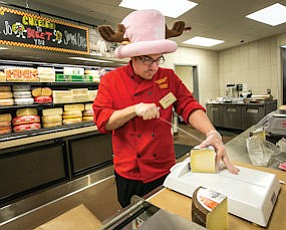 Cheese connoisseurs won't have to make a stink about the lack of options in the San Fernando Valley anytime soon. An increasing number of cheese makers are entering the market, with the most recent debut being Murray's Cheese within the new Ralphs location in Sherman Oaks....
Are you a current Member? Sign In